When Chickenhead went completely nuts he thought up ideas for Italian operas. Not much else can be said but, here is one of those stories.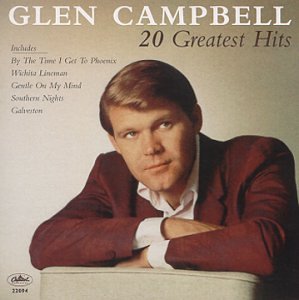 Vanilla Ice is River Phoenix in "The Glen Campbell Story"

A work of fiction adapted from the Italian opera
"La Idiota da Nuovo Inghilterra," by Tinkerbell Mastriani


My friend Shane has a weird, irrational hatred for former NBA player
Charles Barkley. He would get that way about some celebrities, from Barkley
to Donnie Wahlberg to the guy that played Arvid on "Head of the Class."
Sometimes things got out of hand. When I hung out with him in the late 80's
and early 90's, Shane was arrested for stalking and/or threatening notorious
former Red Sox first baseman Bill Buckner, comedian Andrew "Dice" Clay, and
singer/guitarist Gunner Nelson.
One of the last times I got to hang out with Shane was on a cold winter
night in Boston in 1993. The Phoenix Suns were in town to play the Celtics,
and, with Barkley having just been traded to the Suns from Philadelphia,
Shane got us tickets right behind the away team's bench. The night got off
to a bad start when we entered the hotel where Shane was sure the Suns were
staying. Shane grabbed a guy he thought was Suns guard and former Celtic
Danny Ainge and said, "You tell Barkley I'll be at the game tonight." I was
embarrassed and frightened. Luckily this guy was about six inches short than
Ainge and had jet-black hair, "a disguise," Shane insisted.
We were able to get to the Garden without another incident, but as soon
as we got to our seats, Shane began chanting "Barrrk-leeey!" like the fans
at Fenway chanted "Darryl" at Darryl Strawberry in the 1986 World Series.
Fans around us became instantly annoyed, as did many of the players on both
teams. When he began shouting "Little pigs, little pigs, let me in!" and
expected me to reply "Not by the hairs of our chinny-chin-chins!" I tried to
leave, but he wouldn't let me.
Once the game started, the fans really got upset at Shane. I myself was
pelted with both alcoholic and non-alcoholic beverages. Shane, however, was
undaunted, still letting Barkley have it.
"Hey, Sir Charles," he shouted. "You know who's a braver knight than you?
Sir Pantsalot of Dropseat Manor. Why don't you go fight Bugs Bunny and let
KJ lead the team?"
There was no telling Shane to shut up and sit down.
"Hey, Sir Charles," he continued. "Who knighted you, Queen Sara Saturday
or King Friday XIII? Are you and Lady Elaine Fairchilde dating, or are you
seeing Miss Henrietta Pussycat on the side?"
Few knew what he was talking about, and even fewer cared. Everyone,
including me, just wanted Shane to stop. When security finally came to
escort us out of the building, Shane wasn't going out without a fight.
"You can't throw us out," he protested. "My uncle plays golf with Robert
Parish."
"Come on, buddy," one of the officers said. "Don't make us shoot you."
"I'm the godfather of Reggie Lewis' kid," he lied.
"Oh, yeah?" the other officer said sarcastically. "Well, Kevin McHale's
my brother-in-law."
"Are you mocking me?" Shane said as they cuffed him. "Hey, Charles! You
got your goons to get rid of me? This ain't over, Sir Charles! My anaconda
don't want none unless you've got buns, hon! That's a knight! He'd kick your
ass!"
And, before the end of the first quarter, we were heading home. I wish I
could say that this experience smartened Shane up, but five months later,
when Reggie Lewis died, Shane became a bit more insane and told anyone who
would listen that Charles Barkley killed him. I stopped hanging out with him
after he told me Sir Charles was also responsible for the deaths of
basketball player Hank Gathers, the two Cleveland Indian pitchers who died
in the boating accident, Sam Kinison, Stevie Ray Vaughn, pro-wrestler Kerry
Von Erich, Brandon Lee, and "Poltergeist" girl Heather O'Rourke. When he
mailed me a second list that included Sharon Tate, Rudolph Valentino, and
Edgar Allan Poe, I called the authorities and had him put away.
Years later, I visited Shane at the Wither Port sanitarium. Nothing had
changed.
"Hey, man," he said. "Have you noticed how many people have died since
I've been in here because of that damn Barkley?"
"No, Shane," I replied. "I didn't. Like who?"
"Don't you know who killed Nicole Brown Simpson? Jon Benet Ramsey? Owen
Hart?"
"Owen Hart?" I said in disbelief.
"Yes!" he shouted. "Robert Blake's ex-wife, Lady Di, JFK Jr. The list is
almost endless now, man."
"Well," I said, turning to leave. "Take care, Shane-O."
"Phil and Brynn Hartman!" he continued shouting. "Emily Dickinson and
Hitler!"
I knew he'd be in here for a long time.